Designed by Jackson Clements Burrows Architects, this striking example of contemporary Australian architecture offers spectacular views from every aspect – from the Pacific Ocean to the East, the township of Byron Bay to the North, farmlands to the South and mountains to the West.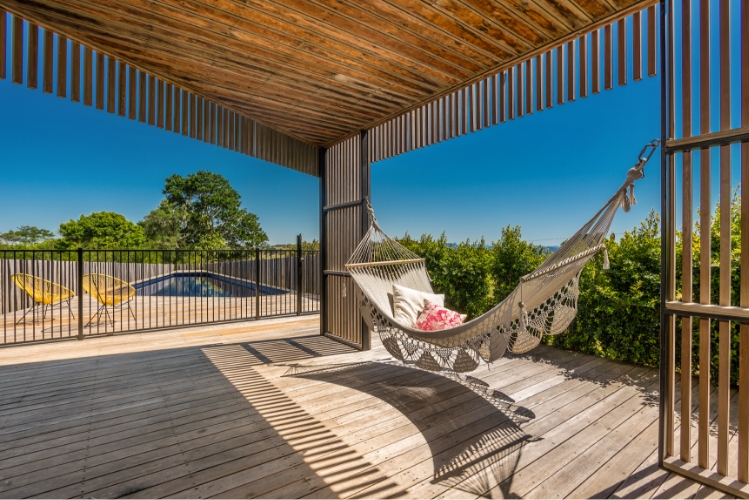 Location




Coopers Shoot NSW

Designer




Jackson Clements Burrows Architects

Products used




Dressed All Round 40x40mm
From sunrise to sunset, the home's inhabitants can move effortlessly between the expansive living and entertainment spaces to catch the sun on the rooftop deck or by the pool, dine on the deck or recline and relax, cooled by the breezes which flow through the home.
The home is enveloped in timber, strengthening its connection to the surrounding environment. Western Red Cedar's raw natural beauty made it a stunning, foresight-driven choice for the exterior façade. The cedar was pre-coated with high-quality Australian-made timber oil to enhance its grain and texture and allow it to naturally silver over time, while protecting its structural integrity from the elements. The precision-engineered cedar battens, perfectly placed in vertical alignment offer the home a refined elegance and the suggestion of a private enclave where the owners and their guests can feel free to enjoy their hinterland abode.