Welcome to the Modinex Group
Modinex Group is the name behind a consolidated house of brands that are proven leaders in the architectural building products industry. Setting new benchmarks every year, our brands stand proudly at the forefront of innovation, design, supply, service and compliance.
Our mission is to be the partner of choice for Architects, Designers, Builders and Manufacturers that want to stand out. We make this possible through providing stunning architectural solutions, creating beautiful spaces.
Interior Linings
Looking for stunning timber, unique textures or amazing feature materials? Make a choice from the large suite of next level, innovative & inspiring linings.
Click here and enjoy the experience of personalising your interior décor choice by colour, material, application and compliance.
Exterior Claddings
Surf through our range of exterior cladding choices. Whether you're looking for stunning timber, concrete sheet, prefinished fibre cement, thermally modified timber or printed aluminium… we have you covered.
All backed up with compliance documents & warranties for peace of mind & satisfaction.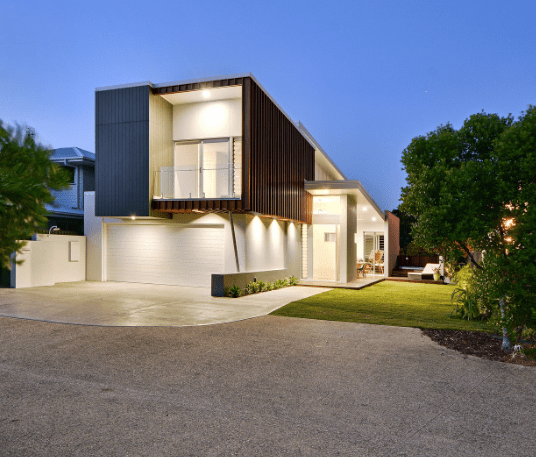 Sustainability
Stunning timber products are a large part of the Modinex Group's offering, heavily utilising the beautiful species of Western Red Cedar & Hemlock which are widely recognised as the ultimate sustainable timber species for cladding & lining building products. They produce fewer greenhouse gases, generate less water and air pollution, require less energy to produce than alternatives and come from a renewable, sustainable resource with basically a zero carbon footprint. There are three trees planted to every one tree harvested, which has resulted in more trees in Canada today than there were 100 years ago.
Every piece of timber of these species at our plant and warehouses carry PEFC™ chain of custody certification.
Compliance
The Technical Team at Modinex works closely with the Management Team to ensure that our products are at all times at the leading edge in compliance with the construction industry. The investment is significant but is a commitment we make to provide the industry with reliable, trustworthy products that fulfil the needs of legislation. Our certifications include fire rated cladding, timber battens, fire rated linings, engineered ceiling systems, acoustic products.
Manufactured in Australia
The Modinex Group have a state of the art 5 acre manufacturing plant in Ipswich, to the west of Brisbane. This is the companies 4th custom built plant that has been specifically designed with a sawing plant, moulding & componentry plant, coating plant, drying plant and a warehouse for finished product. Innovative design products are produced here daily and distributed across Australia and New Zealand.
Our Team
With more than 40 years experience supplying architectural timber to residential and commercial projects across Australia.
The Modinex Group has developed a reputation for innovative product designs, uncompromising quality control and an unwavering commitment to sustainability. Our unique range of solutions and innovations delivers highly-modern profile designs in the timeless beauty.
Recent Projects and Inspiration
See how our unique system puts timber walls and suspended ceilings within reach of your project deadline and budget.
Commercial Solutions
Be emersed in our stunning range of architectural solutions for your next commercial project. With 40 years of industry experience, we have mastered the design & compliance aspects of cladding, lining and decking, to ensure you can have 100% confidence in our brand & products.
They have stood, and will stand, the test of time.
Latest News & Trends
Keep up-to-date with the latest news and innovations from Modinex.