About this project
Our Shiplap boards are profiled to produce an overlap, which allows for a continuous cladding look and uninterrupted, clean lines. Shiplap timber cladding provides a modern and clean cedar finish that adds a touch of cladding class to any internal or external shiplap application.
Our timber lining boards can be used in both vertical and horizontal applications; including timber ceiling lining boards and cedar wall lining panels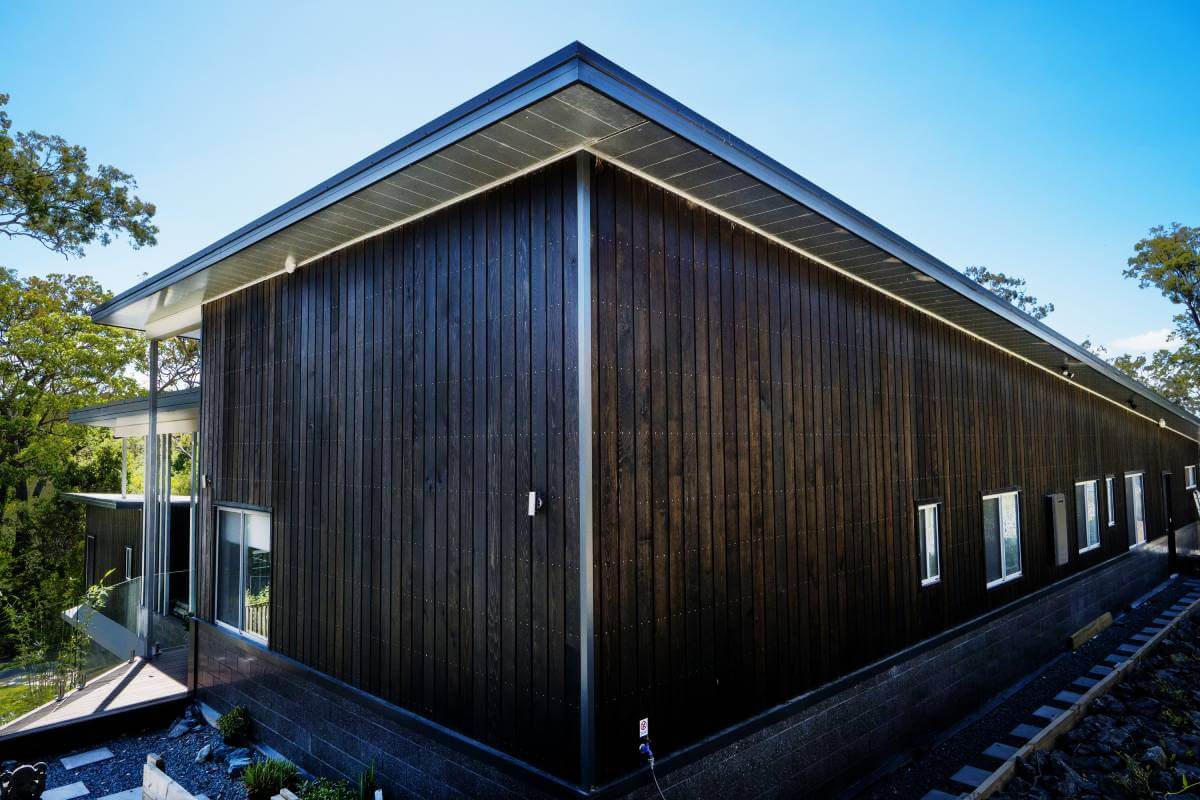 The genuine solution
The result is impressive; stunning black cladding embracing a large family friendly home, accented with bright red doors and manicured landscaped surroundings. Mark's choices were backed up by his years of building experience, leading to practical and economical install and long life quality product.